Rising of Lusitania – AnimaDoc Film Festival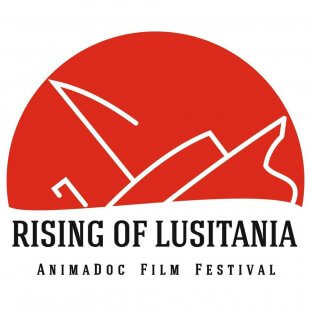 Like us
Rising of Lusitania – AnimaDoc Film Festival is the international animation film festival which is focuses entirely on this unique genre combining animation and documentary.
The base of the Rising of Lusitania – AnimaDoc Film Festival is international competition dedicated entirely to animated documentaries.
To the Competitions we accept animated documentaries, from all over the world, done in any animation technique, not longer than 30 minutes (with closing credits), where the animation at least 90% of the full movie length and realized after January 1st, 2017.
Submission to the competition is free of charge.
Theme(s): animated documentaries
Year established: 2018
Is this festival exclusively animation?: Yes - this is exclusively an animation festival
Submission deadline:
31 October 2018
Entry fee:
FREE! There is no charge for this festival
Categories:
International Jury of the Competition formed by Organizers will grant the following regular awards: > Grand Prix "Lusitania Award" for the Best AnimaDoc > Rising Award for the Best Student AnimaDoc > Special Jury Award Jury will be able to grant a Special Mention: > for Human Rights > for Animal Rights > for Children's Rights > for Best Portrait > for Historical Event > for Current Event > for Migration/Refugees > for Arts&Culture > for Best AnimaMucumentary The Festival Audience will also give their Rising of Lusitania Audience Award.
Animated Short
Best Animation
Documentary
Experimental
Professional
Student
Submission methods:
Click For Festivals
Online Link (& Password)
Requirements:
To the Competitions we accept animated documentaries, from all over the world, done in any animation technique, not longer than 30 minutes (with closing credits), where the animation at least 90% of the full movie length and realized after January 1st, 2017.

Movies must obligatorily include subtitles in English, unless the original language is in English.

How to submit a movie:
> Through the e-mail together with link to the movie and signed ENTRY FORM: animadocff@gmail.com // ENTRY FORM and REGULATIONS can be found on www.animadoc.pl
> Through the platform: https://www.clickforfestivals.com/
Link to entry form
Be the first to write a review for this festival