USA Film Festival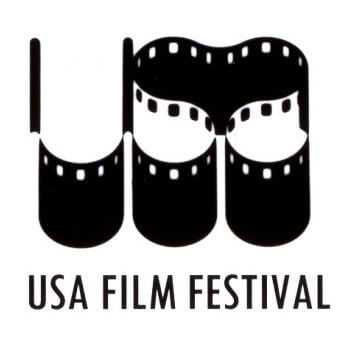 Like us
24 April - 28 April 2019
Contact: Program Coordinator
E-mail: usafilmfestival@aol.com
Phone: 214-821-6300
Fax: 214-821-6364
Address: 6116 N. Central Expressway, Suite 105
Dallas
Texas
75206
USA

Festival website
The USA Film Festival is a Dallas-based, non-profit organization dedicated to the recognition and encouragement of excellence in the film and video arts.
YEAR-ROUND programs and events include an annual spring film festival, now in its 45th year; the annual KidFilm® festival, now in its 31st year, the oldest and largest-attended international children's film festival in the United States; the Annual Oscar® viewing event (Dallas' only official Oscar event for 15 years); special premieres; a 37-year-old National Short Film Competition; year-round "Meet the Filmmakers" screenings; film series and retrospectives organized around important themes and filmmakers; presentations of restored prints on the big screen, and educational activities including filmmaker discussions and extensive community outreach activities.
Year established: 1970
Is this festival exclusively animation?: No - this is a film festival but with a specific animation category
Submission deadline:
15 February 2019
Entry fee:
(US Dollar) $50-65
Categories:
Animated Short
Student
Fiction
Nonfiction
Special Jury Award
Texas Award
Submission methods:
Requirements:
CATEGORY RULES
All entries must be under 60 minutes in length. Running time is calculated by timing the head frame to the last frame on the end credits.

Your DVD screener must be POSTMARKED by the deadline date.

The appropriate entry fee must accompany each entry. This nonrefundable fee covers screening and handling costs, and will not be returned.

The film or video must have been completed in the USA between January 1, 2014 and March 1, 2015.

Films or videos using non-licensed, copyrighted musical or literary properties without legal permission are not eligible.

Eligible finished formats include 70mm, 16mm and 35mm film, DVD, Beta SP, DigiBeta, IMAX, HDCAM, DV/DVCAM, DCI, Blu-Ray and conventional VHS in the standard American NTSC format. (It is understood that there exists a multitude of shooting formats for video production.)

Screener DVDs must be technically fit for projection and should be placed in sturdy shipping cases. Each DVD must be clearly marked with the title and the entrant's name and email address.

The competition is open to professional and nonprofessional filmmakers.

Entries must be submitted in the completed form in which they will be judged.

The decisions of the Jury are final. The Jury reserves the right not to select a winner in any given category. The Jury reserves the right to change a category to the benefit of the film.

IMPORTANT NOTE: All short films submitted into the Competition REMAIN IN COMPETITION until the National Jury makes its final decisions and announcement on April 26, 2015. PLEASE DO NOT CALL THE FESTIVAL TO INQUIRE ABOUT THE STATUS OF YOUR FILM. All entering filmmakers will receive a list of winning films in May.
Festival recognised by: (what does this mean?)
Academy of Motion Picture Arts and Sciences (Oscars)
Link to entry form
Be the first to write a review for this festival