Donations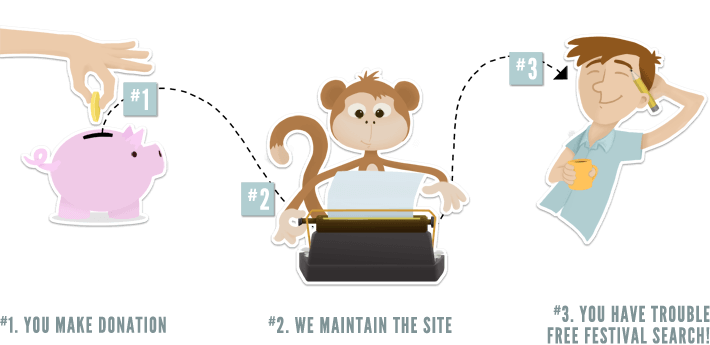 Why donate?
We enjoy supplying such a useful resource as animation-festivals.com – we currently fund the website ourselves, not to mention our time in maintaining the site and updating any stray entries. Any donations would be much appreciated!
What would my money go towards?
Primarily, any donations would go to the usual costs that running a website entails – web hosting, domain name renewal and software/plugin costs. Secondly, we would like to improve the site by developing new features and employing someone who can keep the entries up to date.
How can I make a donation?
We have made donating as easy as possible. Using Paypal, you can donate by your Paypal account, or by using a credit/debit card. Once you click the button above, you will taken to our Paypal page where you can simply enter how much you would like to donate.